Best Driveway Pavers San Jose
Getting a beautiful new driveway is like a present for you and your home. Curb appeal is everything nowadays, and it's easy to see when a homeowner begins to fall short – don't be one of them. Have a new driveway installed today and make it the focal point of your outer exterior. Underneath your car, a paved driveway will be like an accessory, but also a functional space. Driveways are serious multi-taskers in our lives, so if you haven't yet experienced how useful they can be, get one installed by Pro Built San Jose Paver Company today.
Our San Jose hardscape and paver installation company is one that specializes in the installation of brand new, jaw-dropping driveways, patios, pool, outdoor kitchens, walkways, and other outdoor spaces. Of all of the outdoor amenities, we can provide five-star paver services for, the driveway is the most quintessential. Your home probably came with a driveway when you bought it, but that's not always the case. If your tired of parking in the dirt or going curbside, go for a new driveway installation for your home or business. Our professional contractors work only with the highest-quality materials available in San Jose to ensure that your driveway is one to turn heads.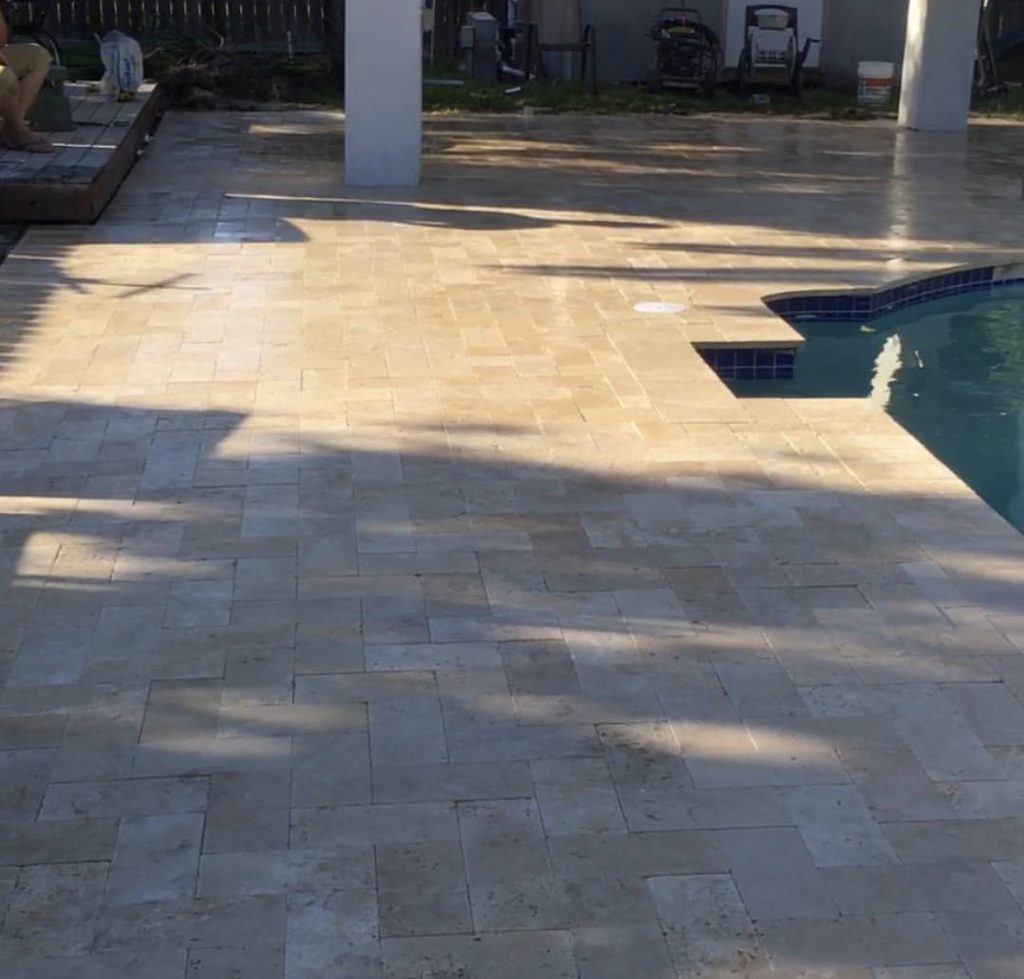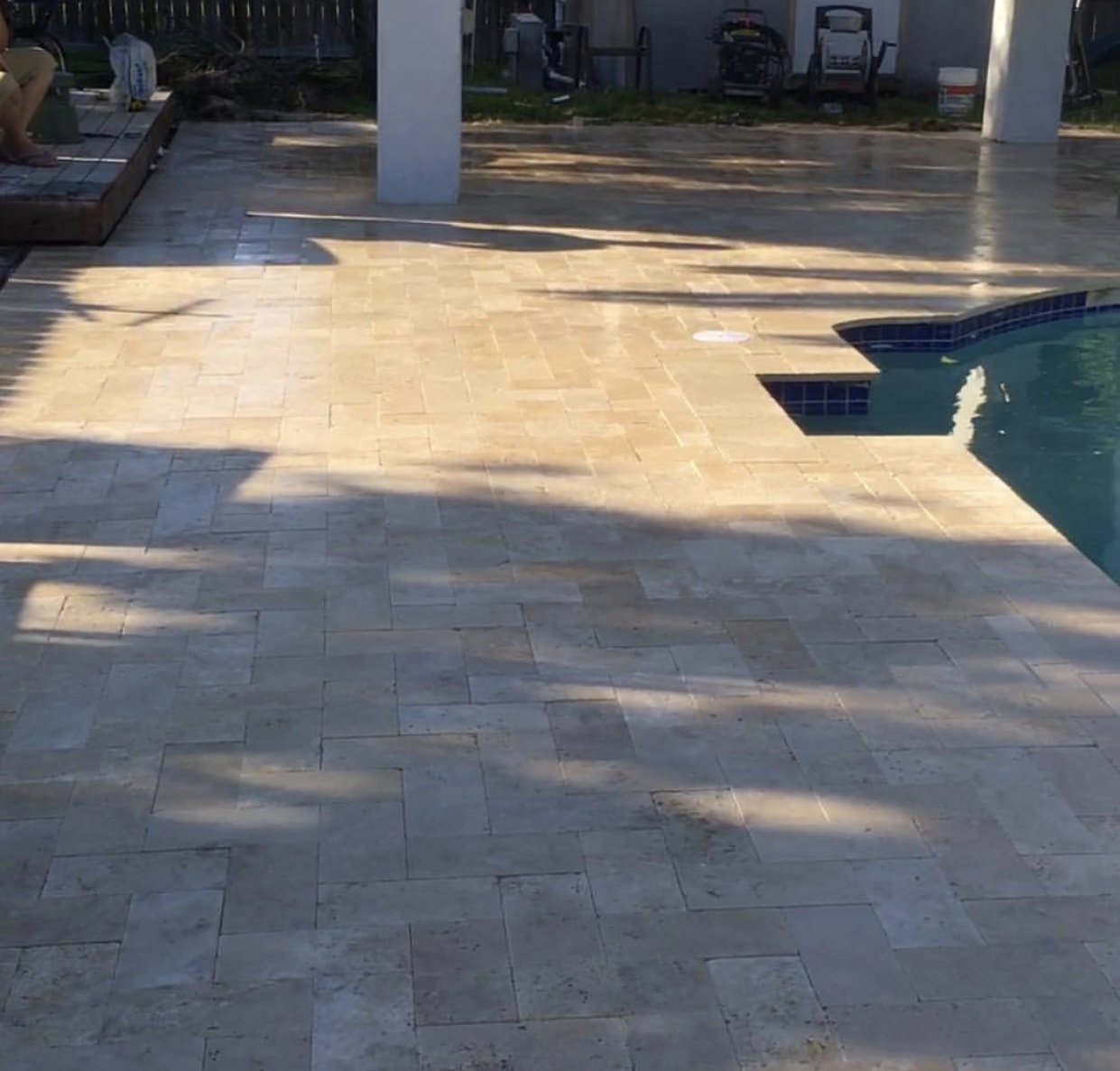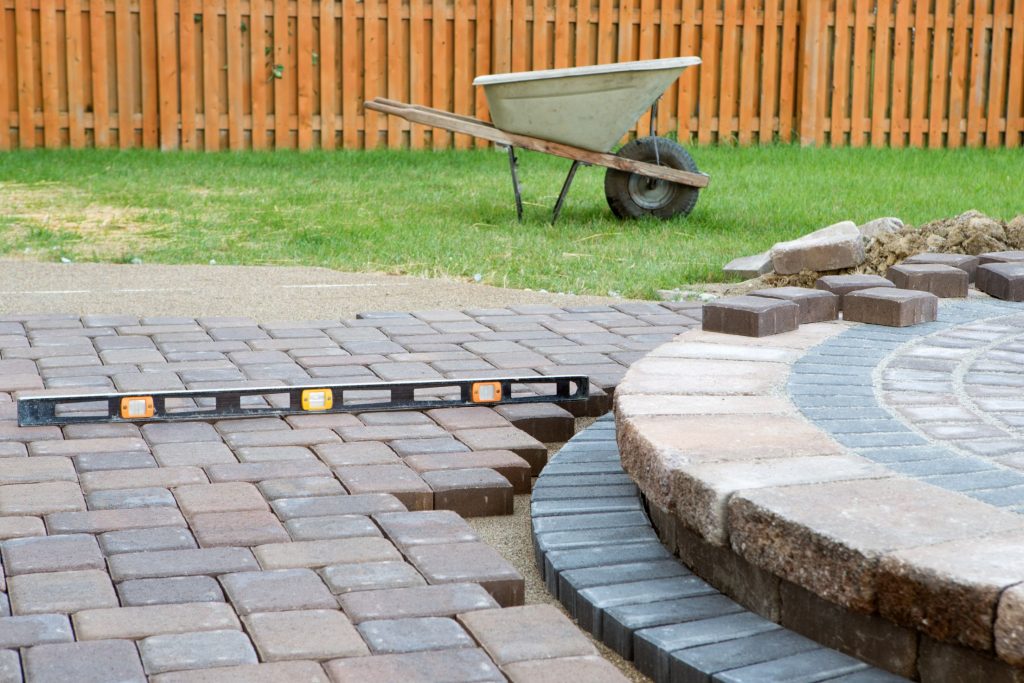 Paving Company in San Jose
Excellence isn't given – it's obtained by working hard and always asking yourself, "How can I improve?" Our paver installation and repair company we're always asking ourselves "How can we deliver five-star service faster? How can we make our customers feel like they're being listened to and that their values are appreciated?" A paver company in San Jose that doesn't ask these questions can never be considered the best. And to do our best work, we always provide our contractors with the tools they need to succeed along with top-quality materials. The state of the final product depends on what you put into it – what you built it with. You can't take craft sticks and expect a barricaded castle to come out of them. Likewise, you can't use sub-par materials and hope that technology will make up for what they lack in quality. For your paver installations and repairs, our company isn't taking that bargain. We're going to use the best materials available every time.

Professional Paver Installation in San Jose, CA
No one is going to purchase something without knowing the price. At least, no sane person. Assuming you're in your right mind, we know that having an idea of the cost before beginning major renovations to your home or business is a must. These jobs can get pricey, and unforeseen issues and circumstances sometimes can't be avoided. A top paver company, however, will take such potential roadblocks into consideration prior to the job and discuss these things with you along with your budget. That's the sign of a company that doesn't mind lending a hand in all aspects of a job, not just the installation or repair itself. It's in doing that consistently that we've become one of the best paver companies in San Jose and it's something we will continue to do for our clients.
The installation process with Pro Built San Jose Paver Company begins with giving you a free quote based on the dimensions of the job site. We'll then discuss the desired style and positioning of the pavers, before ordering the necessary materials, and only just the right amount of material we'll need. When the order arrives, we'll proceed with the installation of travertine, cobblestone, brick, old Chicago pavers, granite, concrete, interlocking pavers or whichever material you chose. At that point,  we'll have completed the installation. Once we know that you're completely satisfied, our team will head out, awaiting your next call while assisting the many people of San Jose.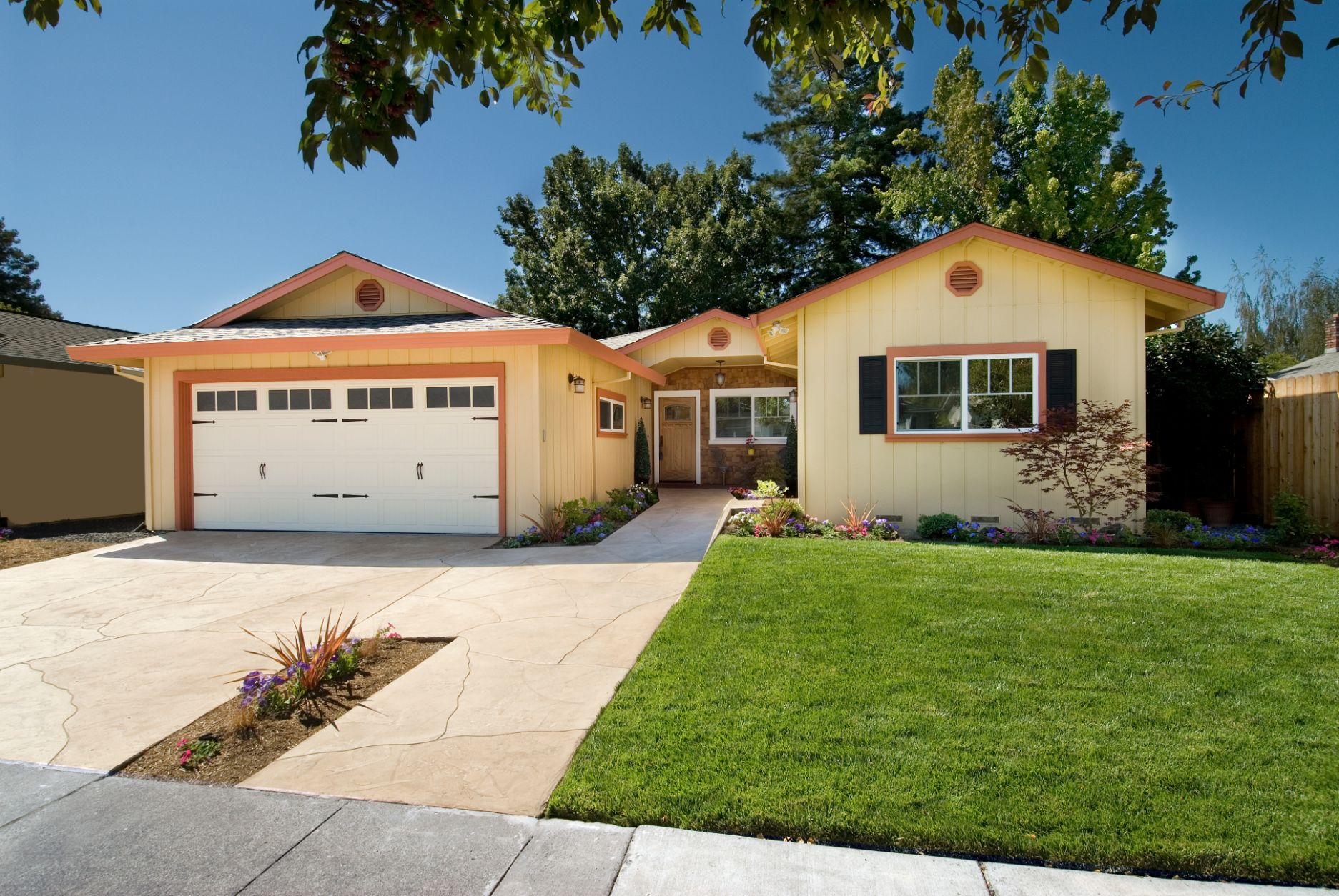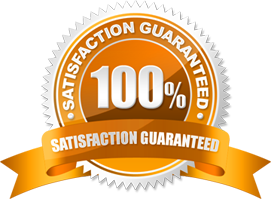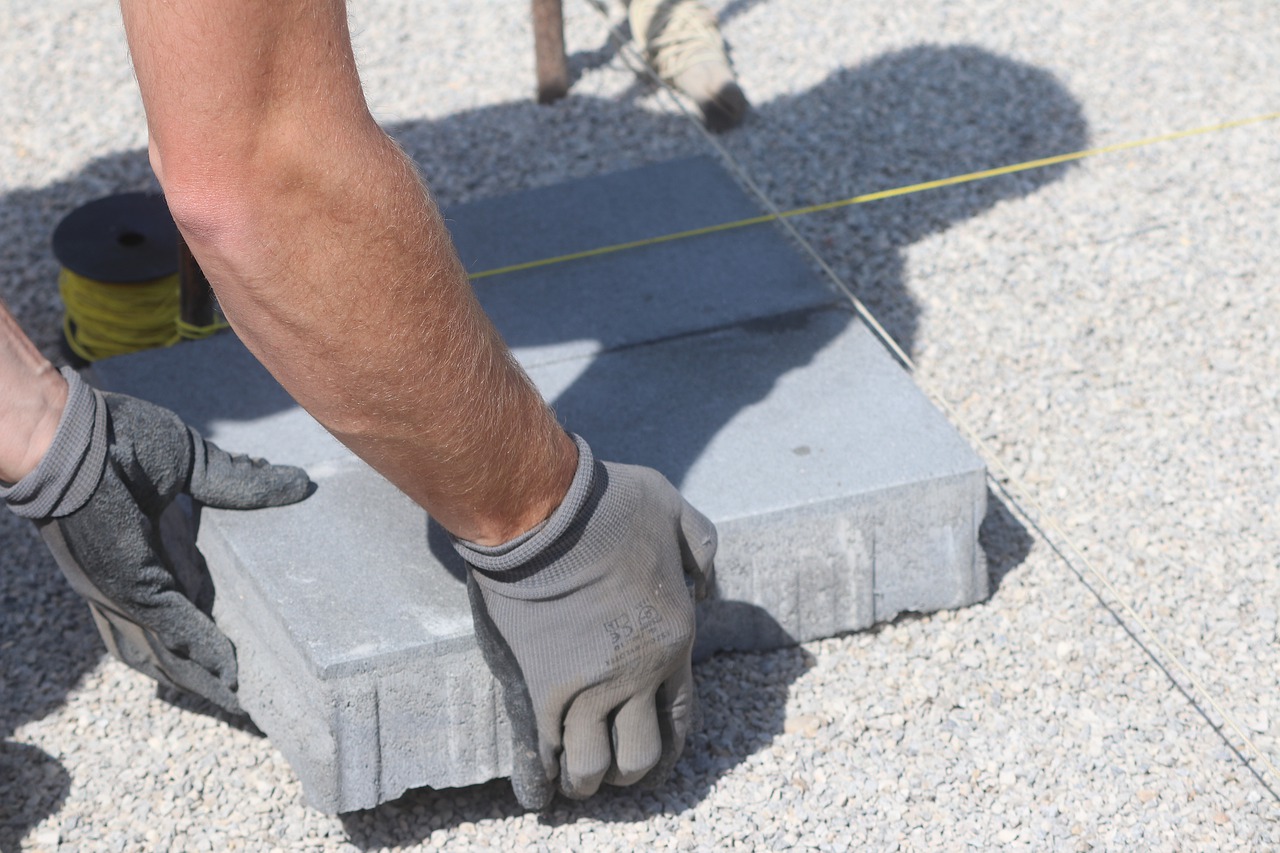 San Jose Patio Paving Company
Time for a patio party! Invite all of your friends and neighbors, but wait! Your patio pavers will be the laughing stock of the neighborhood and maybe even all of California! They don't look good and someone can really get hurt on those; time to call someone. How about a professional hardscape and paving company? We are fully staffed with licensed paving contractors who can come to home or business and fix any pavers or install some new ones if that is what you want!

Paver Installation Services in San Jose, CA
You never want someone to miss out on swimming in the pool because they cut themselves on one of your broken pool pavers or because there are pavers and dirt floating all around inside after the last rainstorm. Stop looking up paving company near me and stay here with us! We will give you the best pool paver repair or installation in all of San Jose, California! We are company that is working with only the top materials; and that is essential to having to having beautiful pavers! Our paving contractors know exactly what they are doing and they can even answer any questions you may have.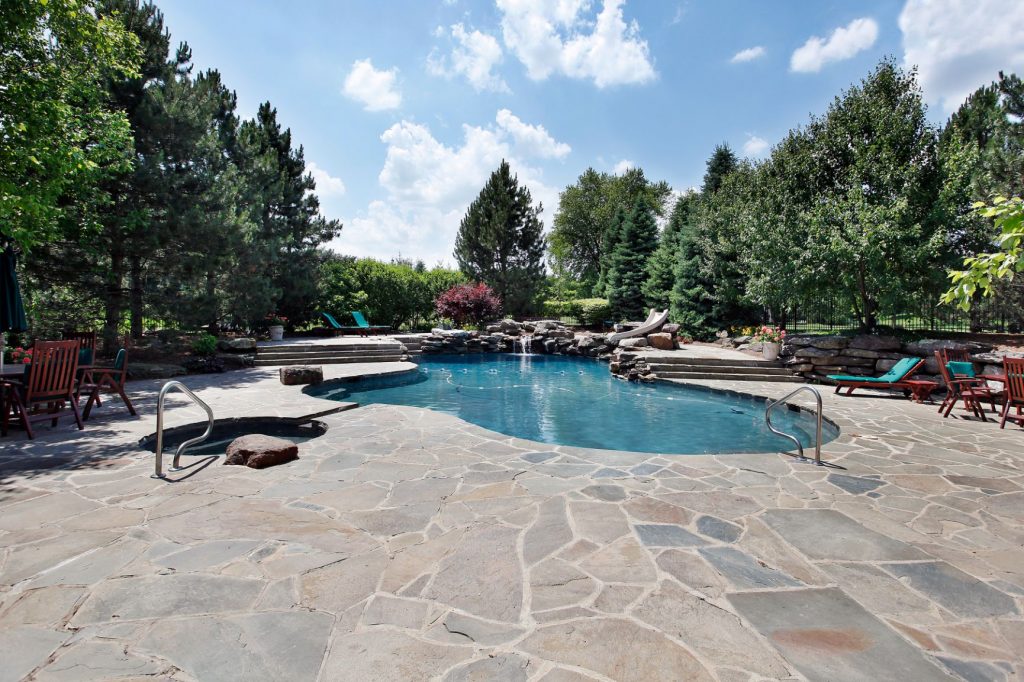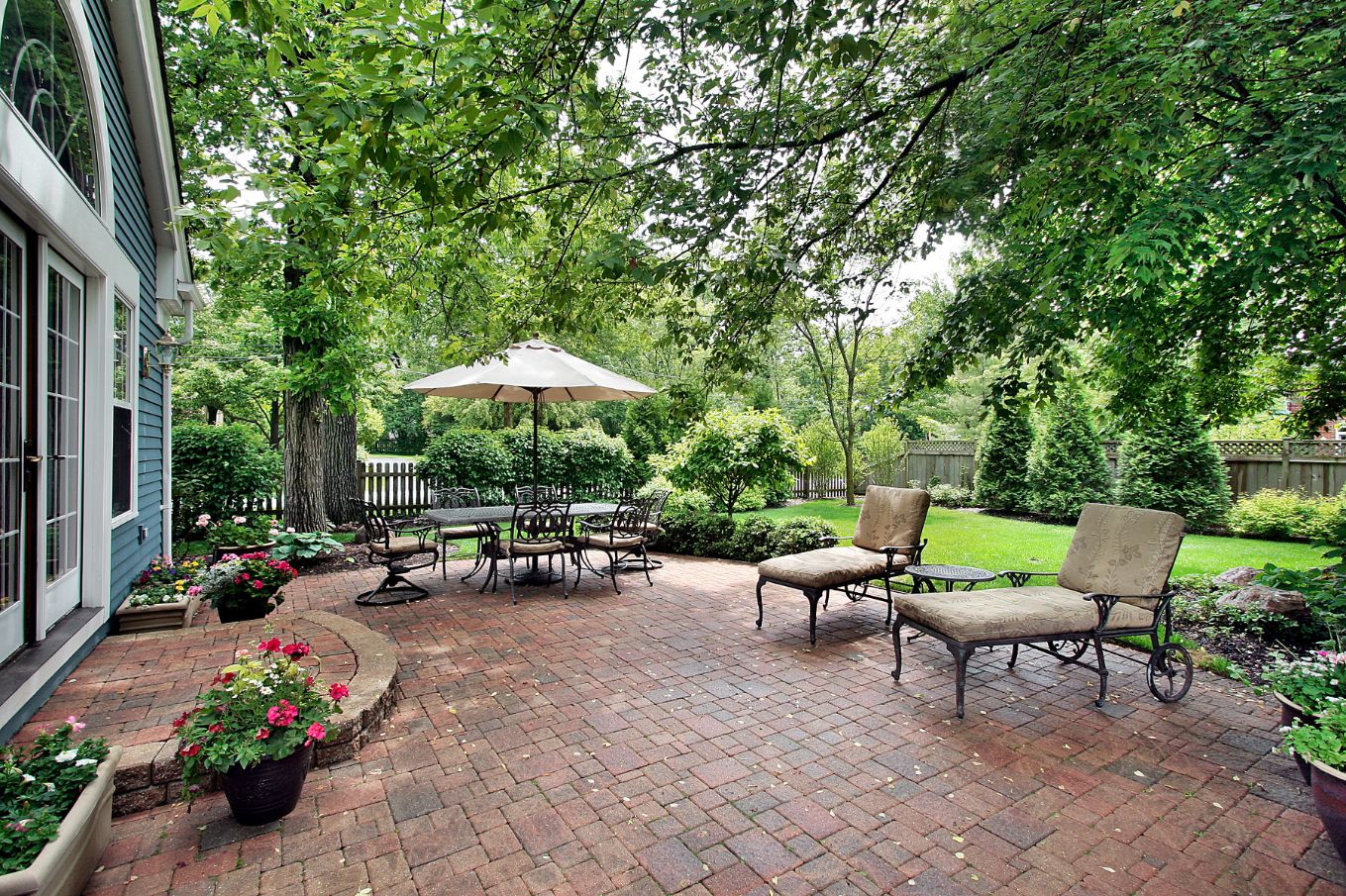 San Jose Outdoor Kitchen Installation Services
Having an outdoor kitchen is not a luxury that everyone gets to have! Some people have the ability to have it but they still don't get one. Why? Well, it may be because they haven't found a company that they trust to come an install it for them. We are a professional hardscape and paving company in San Jose, California and we want to send our paving contractors down to your home or business and have them install your outdoor kitchen! You may be wondering why a paving company with an expert driveway paver installation process knows how to install outdoor kitchens. Well, if you want to be the best paving company in San Jose you have to put that extra work in it! We will not just install some old, lame outdoor kitchen either. We will install an outdoor kitchen with custom features, beautiful cabinetry, and appliances. We will also do our paving installation job and install an outdoor kitchen walk up. Sound good?
Expert Outdoor Kitchen Installation in San Jose
Ah, the back patio. A place where we unwind at the end of our day to relax. Watching our kids, our pets or both frolic and play while enjoying a nice brewed tea. Is this not you? Would you like it to be? (Feel free to insert your preferred drink.) If so then you'll want a back patio installed by our patio paver specialists. We've made many customers happy with beautiful back patios that they want to visit every day. A professionally installed back patio will add value to your property while also being an amenity you can live in every day. Trust us, we'll install a back patio on your property that's so customized to your taste, you'll never want to leave!  Instead of visiting friends you'll want to invite them for a sit and chat at your place. Your home can be the hub of outdoor entertaining with a back patio expertly installed by our patio paving professionals. Very so, you'll know what it means to own the 'place to be' in San Jose!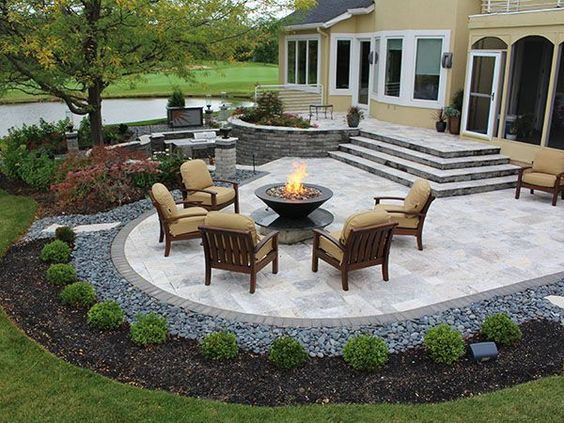 Paver Installation For Commercial and Residential Properties in San Jose, California
Getting your pavers refinished, repaired or resurfaced is just like doing maintenance on any other part of your property. You mow your lawn often to keep the grass from growing out of control. You also do upkeep on your car every once in a while to keep it from falling apart (we hope). If this is true for these areas in your life, shouldn't it be true for your pavers? They tick the boxes when it comes to them being an investment and a part of your curb appeal. So why allow them to get faded and dated? To harbor chips and cracks? Show your outdoor pavers some love by getting them refinished or repaired today.
Pro Built San Jose Paver Company will install, refinish, repair and resurface any pavers for your commercial or residential property today. Maybe you're in charge of the hardscaping for a public place and you think it ought to be revamped. Our team will come in and resurface that area so new material can shine in its place.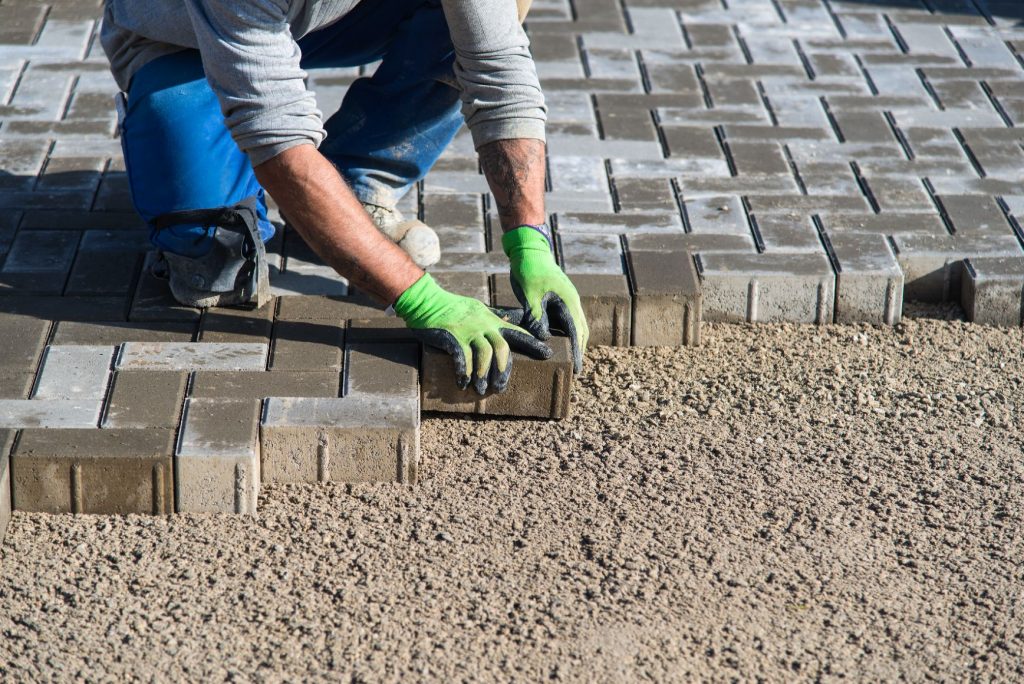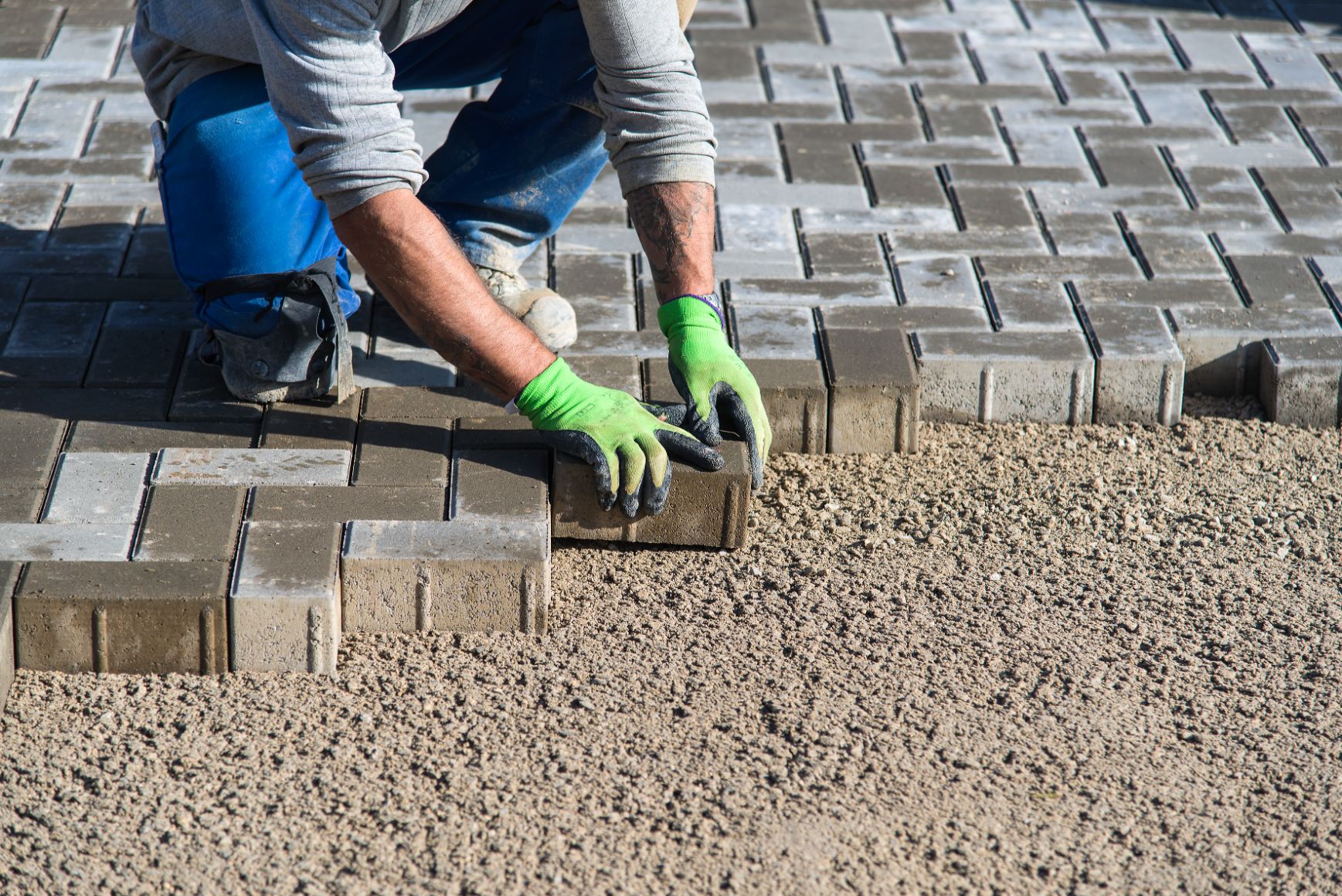 San Jose Pool Paver Installation Services
Our hardscaping and paver specialists are the reason why we're the best paving company in San Jose. Their knowledge and dedication to the work of paving goes above and beyond that of our competitors. Go with the best in the business today and call Pro Built San Jose Paver Company for a free quote on San Jose paver repair, refinishing, resurfacing or installation.