San Jose Top-Rated Pavers
Driveway Pavers San Jose, CA
Have you been disappointed so far by the results of the paving company near me? Have you not yet found a paving company whose service embodies your values or the values of your business? Have you been disappointed time and time again by the halfway effort of hired labor workers? If so, it's good that you're here, because the solution to all of your paving problems is right here on this screen.
Pro Built San Jose Paver Company is a paver company that does things differently. We believe in putting the customer's vision and needs forefront during any paver installation, repair, resurfacing or refinishing job we're hired for. We see being hired for any one of these services as the beginnings of a business relationship to span years beyond the initial service we were hired for. Our paving contractors are the cream of the crop and we make sure that that are fully-trained, professional and licensed individuals who will deliver the best job in the fastest time, every time. We prioritize customer service and talk to our clients often to ensure that they're completely satisfied. We go above and beyond the call of duty. That's why we're the best paving company in San Jose.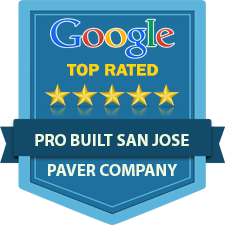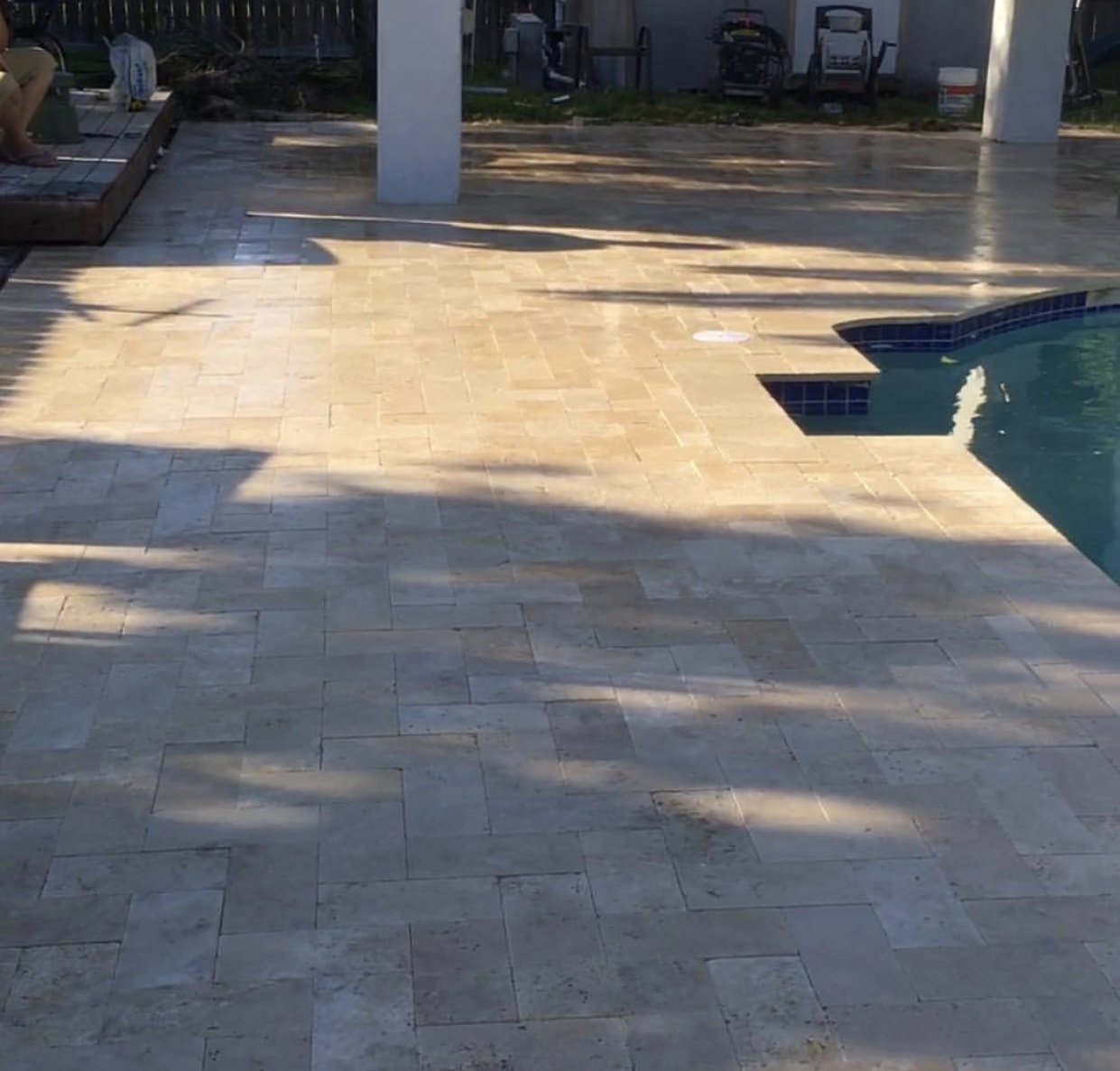 San Jose Driveway Paver and Patio Paver Company
We're a company that specializes in paver installation and repair. Which means for every outdoor area of your home! We handle driveways, patios, walkways, pathways, pools, outdoor kitchens - you name it! Almost every home in San Jose has a driveway, and we're very happy to say that we've probably installed and repaired most of them over the years!
Patios are a good place to keep in mind when considering getting a job done by our company. It can be the focal point of your exterior design if you so choose. Choose from a medley of materials such as old Chicago pavers, travertine, granite, cobblestone, brick, interlocking pavers, concrete and more for your patio design. Whatever material you choose, we'll make sure that your patio is beautiful.
Who doesn't love a pool to splash in! It can get hot in San Jose, and most homeowners choose to beat the heat by having a pool in their backyard. Beyond looking good, a properly fixed pool patio is a safety boost for your family and guests. A damaged pool patio is a danger to our pool-goers and family. If your pool patio has out of place or damaged pavers, we encourage you to have us repair them as soon as possible.
Top Quality Paver Materials in San Jose
It goes without saying that the best paver company in San Jose uses the best materials for paver installation and repair. Top-quality materials in fully trained hands equal a professional final product that will stand against wear and time. But even pavers installed by a mastermind will start losing that battle. But it's okay! Call our company for paver repair, resurfacing, and refinishing and installation here in San Jose for all of your outdoor amenities! Excited to hear from you!