Seal Coating Services in San Jose, CA
San Jose Professional Brick Sealing
When we make an investment in our property such as installing a new driveway, isn't it important to take measures to ensure that your investment lasts as long as possible? When we buy a phone, we usually purchase a phone case to go along with it. The phone case protects the phone from damage and also embellishes it. This is just the same when it comes to sealing coating your driveway. Getting your driveway seal coated gives the surface a glossy layer of protection that will prevent chips and cracks, as well as resist stains, weather, and sun fading. Not to mention the beautiful shine a seal coat provides while at the same time being practical. If you're unsure which paving company near me to choose the next time you're in the market for a seal coating, just call San Jose Pavers Group and we'll make your driveway the talk of the neighborhood.
A driveway paved from any material can benefit from the protection and shine a seal coat can give. Trust our professional paver contractors to do the job correctly so you're ecstatic about the result. Your driveway could be paved in travertine, brick, cobblestone, granite, interlocking pavers, old Chicago pavers or other material - our expert paver installation and repair company will give your driveway a great seal coating with no problem. And it's not only your driveway that can get that glossy shine. Any pavers on your property, including those of pathways, walkways, and patios will look better after a professional seal coating by the best paver company in San Jose, California.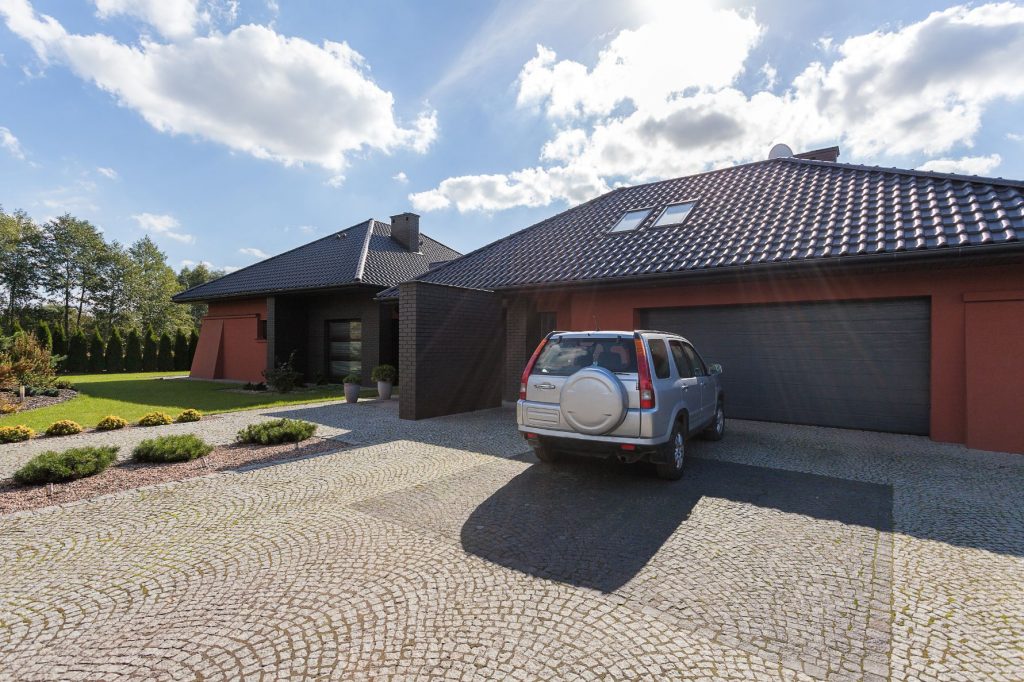 Paver Seal Coating Experts in San Jose, CA
Applying a special sealant to your pavers will make them last longer. It also protects the applied area from milder, cracks, chips and bug burrowing. It's so great when pavers stay in place! Don't let your driveway sit around open to the elements without seal coating it. The longer you wait means the longer your pavers are susceptible to damage. You don't want us to have to repair them before we can even apply the sealant! Sometimes home and business owners wait around to do improvements because they can't find the right person to do the job. Well, that's not your story! You found us, and we'll surely provide you with a seal coating that will protect your pavers for a long time to come. Our licensed paver contractors will do this job quickly and carefully so you can enjoy the rewards of your newly coated driveway as soon as possible. We assure you that you'll have the best driveway on the block!
San Jose Best Driveway Sealers
A glossy driveway makes a big statement for your home or business. Your guests and customers will look at your driveway and automatically expect attentive hospitality and great service, respectively. Don't you want to give those kinds of first impressions? Don't wait any longer, my friend! Call Pro Built San Jose Paver Company for a free quote on a five-star driveway seal coating now!